About Raven's Retreat Cablogin Studio
Dog Days Holidays began as an idea because we miss our dog so much when we are on holiday and worry if he's in kennels. So we began to think about what alternative there is. As Sue is a qualified dog trainer and has had dogs all her life, we came up with the idea of not just "dog friendly" holidays but of a holiday putting your dog first so that you know his needs are seen to whilst you can also have an enjoyable time and a fun place to stay.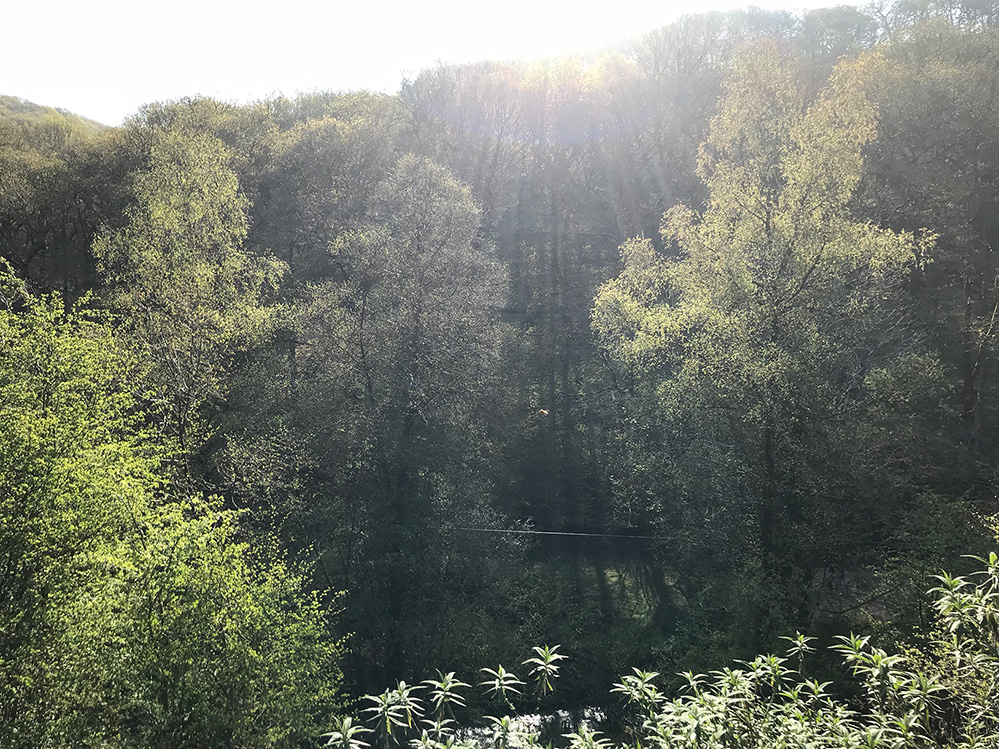 We are now able to offer accommodation for four people in Cablogin Studio; a hand built Cabin which we have converted from a studio to holiday accommodation with a dog proof garden.
We live in a beautiful part of Mid Wales - often referred to as a little bit of paradise - and have the bonus of being next to Woodland Trust wood, Gwernafon, where you can walk your dog off-lead. So we look forward to sharing all this with you with or without your dog.
The Dogdays Holidays property, Cablogin Studio, is within three miles of the Dark Sky Discovery Site in the nearby Cambrian Mountains.